So, I wanted to make a different salad, since I was getting tired of a regular garden salad but didn't want to pack on too many "extras." I decided on beet salad. This salad combines arugula, beets, blue cheese, and toasted walnuts. The nice thing about beets are that the taste and texture of canned versus freshly cooked is almost identical, making the canned variety a super quick and easy substitute.

Beet and Blue Cheese Salted with Walnuts Recipe

1 cup canned beets (whole or sliced)
3 cups baby arugula
3 TBSP Ken's Light Options Olive Oil & Vinegar dressing (or you can sub your own oil and vinegar combo)
1/4 cup blue cheese
8 toasted walnuts
salt and pepper (if desired)

Spread walnuts on a baking sheet and roast in 350 degree oven for about 7 minutes, then let cool.

Meanwhile, wash and drain arugula (if needed) and set aside, then chop beets into about 1 inch pieces or bite-sized cubes.

In a large bowl, combine arugula, beets, a pinch of sea salt and pepper, and dressing. Split salad between two plates and sprinkle with blue cheese. Top each salad with 4 of the walnuts (crushed).

*For those of you on the fix portion diet, this makes 2 large servings. Each serving is approximately 2 green, one blue, and an orange.
Powered by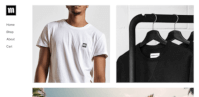 Create your own unique website with customizable templates.