*~*LISTEN UP!*~*

It's

#

transformationtuesday

so I wanted to share with you some of my fab teams transformations.​


​Are you waiting on your own transformation?! My team has 2 challenge groups just starting!! One for Moms (hi mommy's 👋🏼 ) and one for couples (can be friends, spouses, neighbors, etc).
It's an awesome opportunity to learn proper nutrition, how to meal prep, get fit and stay motivated!!
Send me a message or just comment below to be added in! I'd love to have you join us!
Starts Monday 🙋🏼


You may have heard of BeachBody before, and chances are, if you have, you also may have heard people talk about Challenge Groups. So, what is a challenge group? How can you join one and how do they benefit you?

Let me explain...

With Team Royals (that's my team!) a Challenge Group is basically an online fitness challenge,

held through

a private Facebook group that usually runs about 30 days.

Okay, you might be asking, so what's the big deal? How can a challenge group help me?
Powered by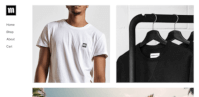 Create your own unique website with customizable templates.