Yep. This shirt is true. I actually had a cheat night last night and ate quite a bit of pizza, in fact. And I'm not ashamed to say it, either! Actually, quite the opposite. And today, I'm back on track and ready to roll, excited to fill myself up with all the good fuel!! I had my

blueberry oat

s for breakfast and am getting ready for a killer round of Core de Force as we speak.

But I wanted to pop on here real quick because there are some important things we need reminded of sometimes.

Life is about moderation. How many times have you heard that? Well, you've probably heard it a lot because it's true. I mean, if you think about it, a lot of things in life are not good for you in large doses. Does that mean you can't enjoy them? Nope.

---

It just means you have to find a way to enjoy them in--you guessed it--moderation! The thing is, if you want to be healthy and you are looking to lose weight, live a better lifestyle, you have to cheat from time-to-time, or allow yourself some treats. Why? Because this is a LIFESTYLE change, which means you are doing it for LIFE. You are not a robot. You are not perfect, nor should you be. How boring would that be, anyway? You are a person who needs to be healthy, yes, but also needs to enjoy their life. And to enjoy your life means not depriving yourself. That's the awesome thing about what Beachbody preaches. This lifestyle is NOT about deprivation. You can't have an absolute love for brownies and expect to be happy never tasting one again in your lifetime. I mean, just the thought has me near tears.

Often times, when we don't allow ourselves the things we love most, we end up cheating to the extreme and quitting altogether. We binge eat for days like we used to back in college after an all-nighter at the bar...er...I mean, I think. I certainly never did that. *Ahem* Anywho...it's all about doing a kick-ass job of eating well, getting fit and exercising, and then occasionally eating pizza or cookies or chocolate cake or whatever your treat of choice. You just need to make sure one cheat, doesn't turn into two days of cheating. Or four. Because before you know it, a whole week has gone by of eating crap food and you feel terrible about yourself and it might be easy for you to throw in the towel because jumping back on the bandwagon seems impossible in that moment.

One way to help ensure a cheat meal doesn't turn into a cheat week is to use the 80/20 rule when it comes to eating. 80% of the time, your diet should be spot-on and you should be eating great and 20% of the time, you allow yourself to cheat. I was never stellar at math, but that tells me every 10 days, you can allow yourself 2 days where you have a treat. Notice, a said a treat. A cheat day means you have a meal that is different from your normal, healthy diet. Or maybe you have dessert. I don't recommend going to an all-you-can-eat buffet for breakfast, having McDonalds for lunch, then pizza for dinner, all washed down with a six pack of your favorite beer. That is definitely a bit overkill, especially if you are practicing 80/20, and doing this every 5 days (which is essentially what 80/20 allows you to do). See, that's where that little thing called moderation comes in again.

So, let's talk about treats!! If you had a cheat day, what would yours be? What foods do you splurge on?
Powered by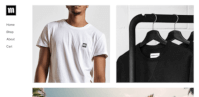 Create your own unique website with customizable templates.