Try this as a tasty and healthy side dish for something different than your normal vegi side. Also, note there are some super cool health benefits to onions. Read more about that in my post about

why you should eat more onions.

French Onion Soup Recipe


Ingredients:

1.5 pounds of sweet onions sliced

salt and pepper

4 slices of whole grain/whole wheat bread (the tougher and crustier, the better)

1/2 cup dry white wine (optional)

2 cups of low-sodium chicken broth

a pinch of dried thyme or 3 sprigs fresh

1 cup of shredded mozzarella, provolone, or Swiss cheese

Directions:

Line two baking sheets with foil and spray with cooking spray. Take one of the baking sheets and spread and seperate onion rings onto sheets, then spray with cooking spray and season with sea salt and pepper. (Always light on salt)
Broil in the oven on high for about 20 minutes or until soft. Be careful not to burn and stir frequently.
On the second baking sheet, place your whole grain bread and broil on both sides until golden brown (about 1 minute on each side). Set aside.
Combine onions, wine, and broth in a saucepan. If you do not want to use wine, you can replace this with 1/2 cup of extra chicken broth. (See note on bottom of recipe).
Add either a pinch of dried thyme or a great option for those who aren't crazy about the texture of dried herbs or that too-herby flavor, is to add 3 sprigs of fresh thyme (bundled with butcher's twine) so you can remove it later.
Cover pot and bring to a boil. Reduce heat and simmer gently until onions are tender (about 15 minutes).
Puree 1 cup to half of the soup in blender until smooth, then return this portion to the pot with the rest of the soup. Note: If you did use fresh thyme, remove the sprigs before this step. Bring the soup back to a boil and season with sea salt and pepper, if desired.
Set four small oven-proof bowls or crocks on a baking sheet and distribute the soup evenly. Top each with one piece of the toasted wheat bread and 1/4 cup of cheese. Broil until cheese is bubbly and golden brown (2-3 minutes).

Enjoy!

Note: Portion Fix container count if recipe is split into 4 servings = Approx. 1 green (a tad less), 1 yellow, 1 blue.

Note: If you use the wine, technically, that should count toward your yellow, BUT there is only 1/8 of a cup in each serving, so I do not count this. If you want to be precise, you can substitute the wine for an additional 1/2 cup of chicken broth instead.
Powered by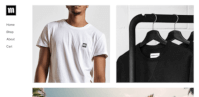 Create your own unique website with customizable templates.