Eating well and living a healthier lifestyle doesn't need to be complicated or tasteless! You don't have to use only light or healthy recipes. You can often find ways to make your old recipes or foods you love work, while making them better for you. Here are some food swaps you can use to make your dishes and meals healthier!

sour cream
​butter/margarine/shortening/oil (in baking)
sweet potatoes
white potatoes
mayo (on sandwiches)
ground beef
flour tortillas
​sugar
sugar or sweeteners
​ice cream
​bacon
​cream cheese
​cream or half and half
​rice
sugar in tomato/spaghetti sauce

greek yogurt
replace 1/2 with unsweetened applesauce
​butternut squash
​cauliflower
​avacado or hummus
ground turkey
corn tortillas, whole wheat tortillas, butter lettuce
​honey, pure maple syrup, agave nectar
​pureed fruit
frozen pureed bananas with cocoa or PB
​turkey bacon or Canadian bacon
cottage cheese (pureed till smooth)
​evaporated milk
​cauliflower rice
shredded carrots or pureed roasted red- peppers/beets

Tips:

​If you are subbing with Greek yogurt and want

to take a bit of the tartness away, you can add just a tiny bit of Stevia, but be careful to not overdo it!

It is better for you to use honey and pure maple syrup than sugar because they are all natural and not processed, but still be careful not to use too much because they are still sugars. Try to stick with a tsp!

Pureed fruit, such as berries and banana can be great substitutes to add to things like oatmeal.

​You can bring out the natural sugars in most any vegi just by roasting it!




What about you? What healthy food substitutes do you like to use?
Any I didn't mention?
Powered by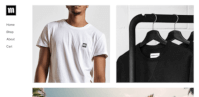 Create your own unique website with customizable templates.