Break out the breath mints because onions are in! Did you know that onions actually have a ton of health benefits? Well, they do! I did the research and now I'm going to break it down for you in simple terms, without the scientific crap. Here's why you should be bringing more onions back into your diet.

Research indicates onions may lower blood levels of cholesterol, triglycerides, and improve cell membrane function in red blood cells.
There's a lot of explanation behind this one and scientific jargon, but simply put, if eaten with other fruits and vegis, especially ones that contain flavonoids, onions can have serious benefits to the heart, extending to prevention of heart attacks.
Studies show onions can help increase our bone density.
May help with chronic inflammation.
In repeated studies, moderate consumption of onions (a few servings a week) can reduce our risk of certain types of cancers.
May contain protection against bacteria. In particular, raw onions and bacteria of the mouth (gums and cavity causing bacteria).

phytochemicals and vitamin C in onions help improve immunity.

Onions may help with blood sugar regulation (more studies are being done).

There are some promising studies on raw onion lowering bad cholesterol, although some of this and the exact effects are unclear.
Powered by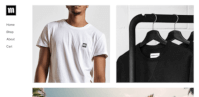 Create your own unique website with customizable templates.