Meal Plan
No counting points or calories! PortionFix takes the guesswork out of dieting!
So what is PortionFix?
a super easy system that uses color coded containers that show you how to manage portion sizes and eat the right foods.
Benefits Include:
Easy to follow and will give you the right tools to see real results!
You can lose weight, gain mass, and maintain weight easily all with this program.
Pre-measured containers take the guesswork out of eating the right portions.
Containers simply your life, as you can take them with you to school, work, the office, or anywhere!
Shows you how you can still enjoy treats and the right portion size.
What's included:
7 color-coded portion controlled containers, 1 Shakeology shaker cup, portion fix eating plan with a list of recommended foods and dressing recipes.
**Note:
A lot of the challenge packs and BeachBody programs come with PortionFix, so there is no need to buy it separately. Some include, 21 Day Fix, Country Heat, and All Access.
Shakeology
Another nutrition staple of BeachBody is Shakeology. Shakeology quite simply put is a nutritional tool. It is packed with antioxidants, phytonutrients, vitamins, and minerals. It isn't a protein shake (though it does contain protein) and it isn't a weight-loss shake (though it can be a meal replacement), it is a nutrient rich shake that's seriously delicious. Shakeology can help:
Support healthy digestion
Support regularity
Support nutrient absorption
Provide the body with vitamins and minerals
Support a healthy immune system
Help fight free radical damage

Build and repair muscles

Support healthy blood sugar levels

(as measured by HbA1C)

Suppoer healthy skin, hair, and nails

reduce hunger

and

food cravings

Go to my contact page and email me to find out how to save 25% each month!
Powered by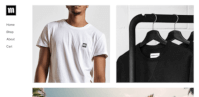 Create your own unique website with customizable templates.